Property Expo in Kathmandu
The five-day Housing and Land expo has been concluded in Kathmandu that was organized by Nepal Housing and Land Developers Association (NLHDA). This expo is believed to be a landmark for the real estate market and home buyers in Nepal. This is an expo emphasizing on the latest designed housing sector, especially the focus was on the designing and engineering, construction, architectural aspect and the surroundings.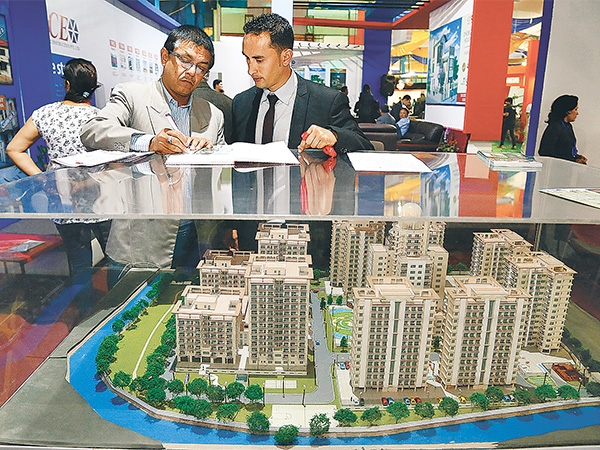 Photo: Ekantipur
The national economy investment primarily holds the record by the housing, covering about 25 percent in total throughout the country. People's interest and some of the compulsive situation as natural disasters have attracted them to buy or build new houses that the ratio is increasing despite the cost of the house and land is steeply climbing up.
After the election of the local government, the epicenters of the rural municipality have increased the trend of building new houses and settle down in the facilitated area. It can be either from the individual perspective or from the commercial one. The real estate sector is recently thriving despite the steep rise in land prices.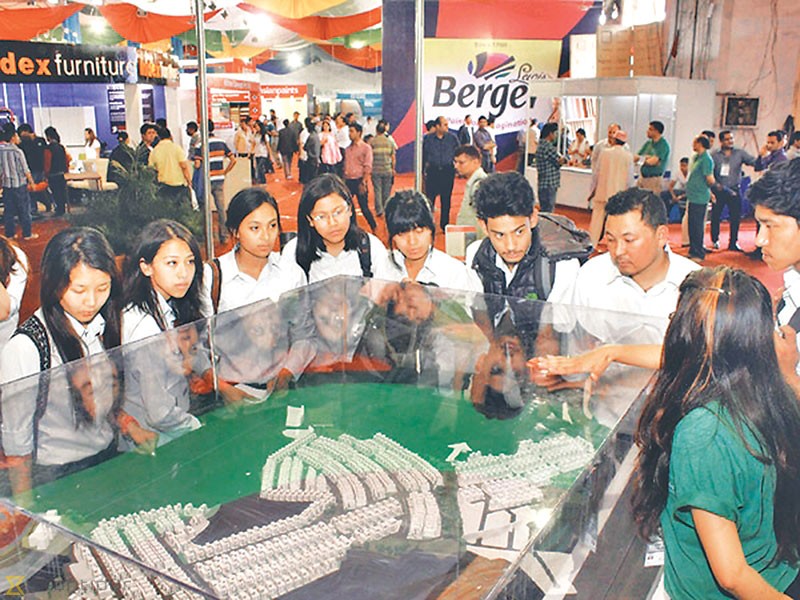 Photo: Ekantipur
The information about housing product and services were given in the housing and land development expo. It became a place where home buyers, land plot buyers; commercial premise buyers and tenants, real estate agents and brokers, engineers, architects, town planners, environment and landscape consultants were brought together.
The housing expo became highly beneficial not only to buy houses, build new one and other aspects, but it provided the information on interior designing, building material suppliers, fittings inside the house, plumbing and many more topics.